Cultivate Catch Up: Letting Go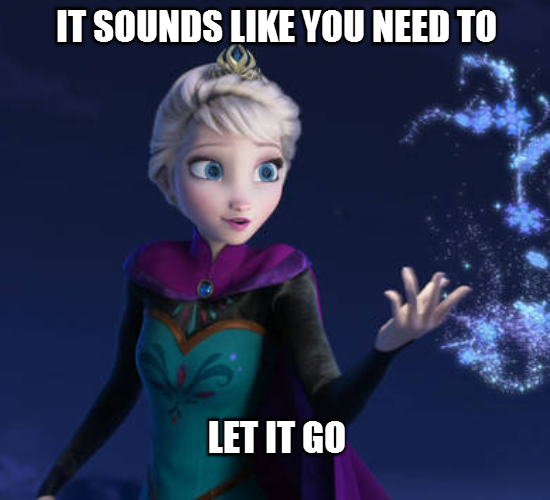 Yikes. I am *so* behind on these posts – it's been over 10 days since I've responded to a prompt. But as this prompt states (from Day 6, I've decided to be selective instead of trying to go crazy trying to catch up!) I just need to LET IT GO.
And let it go, I will try.
It's not like I've been sitting around doing nothing for the past 10 days. My spring semester at VCU started this past Tuesday, which brought with it a new crop of students, stressors and responsibilities. Additionally, I was also greeted with some unexpected changes that shifted my focus away from what I needed to get accomplished this week, making things a bit more challenging. With that said, I will the first to admit that I came home earlier this week exhausted and a bit overwhelmed. But through deep breathing and a positive attitude, I am trying my hardest to just take things a day at a time and stay accountable to myself in terms of what I swore I'd do in 2016.
Now that I'm back in RVA I've been cooking my Blue Apron meals again, which to my surprise (and delight) is now something that calms me down and is actually fun (the fact that the food is so delicious doesn't hurt as well!). We already had our first snow day on Friday, which allowed me to organize and clean my house, catch up on some work, and get into a routine of doing yoga before getting ready for bed. Once again, I am trying *really* hard to get into an active, healthy schedule before things get too crazy, in hopes that it might actually stick. We shall see what happens.
Lastly, I did a bit of singing this week to keep me happy and grounded, including my own rendition of "Let It Go" – I'll just leave this here for y'all to enjoy.