My Journey Building a Relationship with the Action Alliance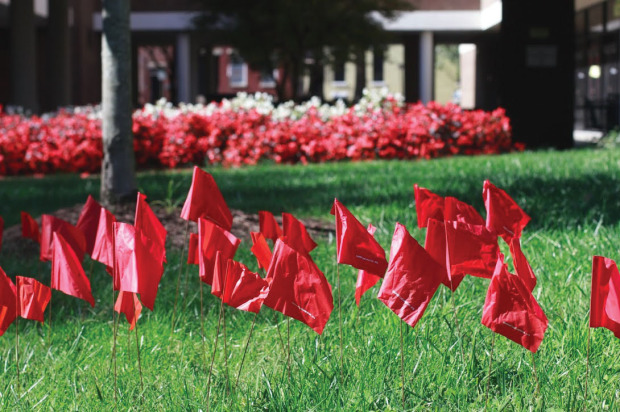 I've been having fun lurking and participating in #CuriousCoLab when I can. I've enjoyed reading about everyone's research agendas and what they hope to accomplish with CEnR. With that said, I would like to share this post to give y'all a sense of what drives my community-engaged work and what led me to work with my amazing community partner, The Virginia Sexual & Domestic Violence Action Alliance (or just Action Alliance for short!).
Ever since I was an undergrad I have always been an activist when it came to sexual assault and violence against women. I participated in The Vagina Monologues for many years (I'd argue that performing "The Woman Who Loved to Make Vaginas Happy" my senior year was a main highlight of my collegiate career, haha) and was even a director of TVM as a grad student at UMD. The bonds I have made with the amazing women I have performed and worked with is certainly life changing for sure, and my unfortunate realization throughout this process was that many of us were survivors and experienced terrible things that quite frankly shouldn't be happening. This realization just fueled my passion even more to do something a bout it.
Fast forward to May 2013, where I am exploring RVA looking for a place to live in the Fall as a brand spankin' new Assistant Professor. The *one* person I knew in Richmond was a PhD student in VCU's Department of Social and Behavioral Health and he introduced me to Kellie Carlyle to have a *second* friend in the area. What happened next was an amazing twist of fate: Kellie and I found out that we had similar research interests, and she invited me to check out the Intimate Partner Violence/Sexual Assault Research Development Workgroup that is affiliated with the VCU Institute for Women's Health.
Fast forward again, and the group discovers that the Action Alliance is in need of researchers to evaluate the Red Flag Campaign, a public awareness campaign designed to address dating violence and promote the prevention of dating violence on college campuses. Based on the increasing awareness of how victims of violence are being treated on college campuses, this need could not be more timely, and within the past two years we have managed to obtain funds from the Avon Foundation for Women ($5000) as well as a more recent $15k+ grant from our very own VCU Council for Community Engagement. As I stated in an article posted on my School's website, I am so happy that VCU recognizes the importance of the work my team and I have been doing and continue to do with the help of our awesome community partner.
As with many of the partners discussed in #CuriousCoLab, a number of characteristics have definitely impacted the dynamics of my relationship with my own community partner. A huge one is resources, and this just doesn't pertain to money (though that is certainly a big one!) – Action Alliance has minimal staff who can be stretched thin as is. My team and I have been very careful to make use of the time we need with our partner wisely. With this said, we are still fairly informal when it comes to meeting – in fact next week we plan to have a morning coffee at a local Starbucks to discuss how we plan on moving forward with the CE funds. Other ways my team and I have made ourselves known to our partner's stakeholders is by attending Action Alliance sponsored events such as their leadership council meetings, where we tell folks about the research we have been doing.
So all in all, other than telling y'all about how I developed a relationship with the Action Alliance, I also wanted to share this post to encourage other junior faculty and grad students about CEnR, and to say this:
Yes it can be done!
Yes it can be done with an awesome community partner!; and
*YES* it can be done with something you are personally passionate about!
Good luck!